Adding a product
Before you add any products, please make sure that you have at least one category added... every product needs a home!
To add a new product, click the 'Add product' button from the 'Products' page.
[TIP: You can copy any product using the copy product icon (on the right next to the X and Pencil icons) this makes adding similar product very fast!].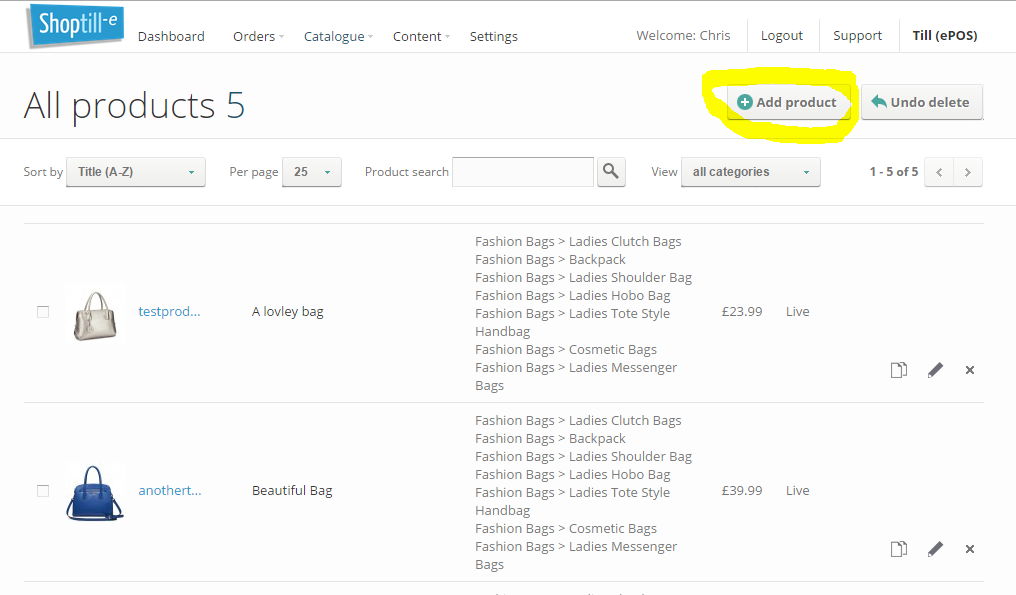 Fill in the details of the product the minimum needed to add a products is indicated fields are marked with (REQUIRED) [TIP: If you have a barcode scanner you can use this to populate the product code/SKU code, simply click into this field and then scan in the barcode!].
Important Advanced Pricing Available: Should you wish you can enable advanced pricing if you would like to be able to change a products prices based on variants e.g. different sizes etc or if you would like to sell to both trade and retail customers for example.
making sure that you set 'active' to 'yes' if you'd like the product to be visible to your customers.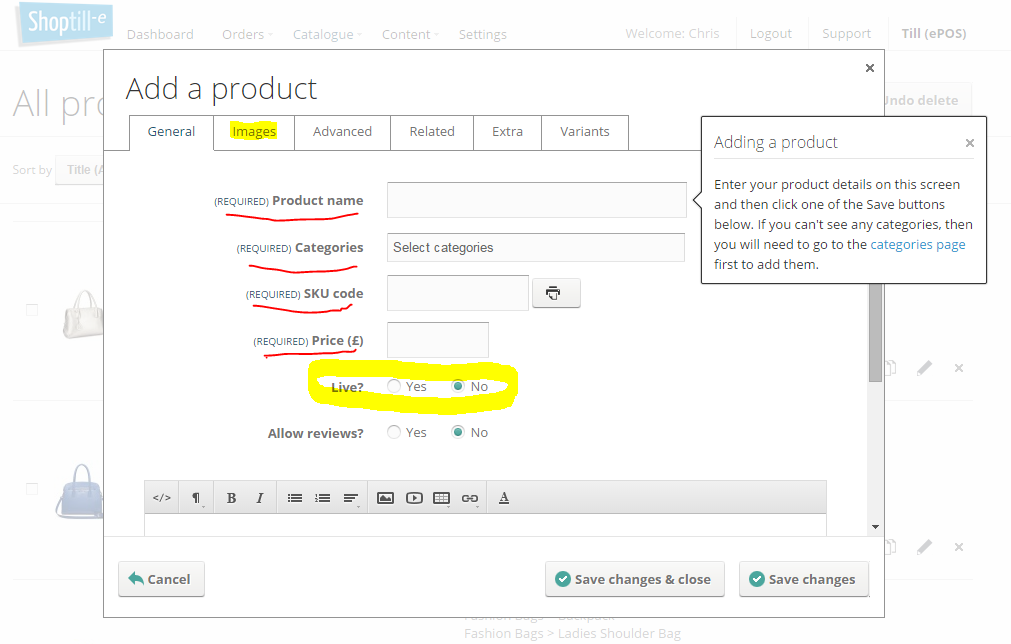 Once you're happy that you've entered your product details, click 'save changes'. Once you've saved your product you can upload photos and/or add variants to your product.