What do our customers say about the ShopTill-e ePOS System and Online Shop Builder?
We think ShopTill-e is the best multichannel retailing system for retailers......

however don't just take our word for it, this is what our customers say about ShopTill-e....
Penloe - multichannel selling
We were looking for a new system to replace our Epos and bridged Magento ecommerce websites, we struggled to find a company that could accommodate our needs until we discovered ShopTill-e.
Since we have been working with them, we have transformed our stock management and reconnected with our multiple web stores and third party sites including eBay and Amazon all from one easy to use system at a fraction of the previous costs.
Working with a company that understands our needs is priceless, they're always available and nothing has ever been too much trouble, its so refreshing to deal with a company that has a genuine interest in helping our business grow.
We can not recommend ShopTill-e enough, they're the perfect fit for our business and genuinely great to deal with."
Dan | Retail Manager | Penloe.com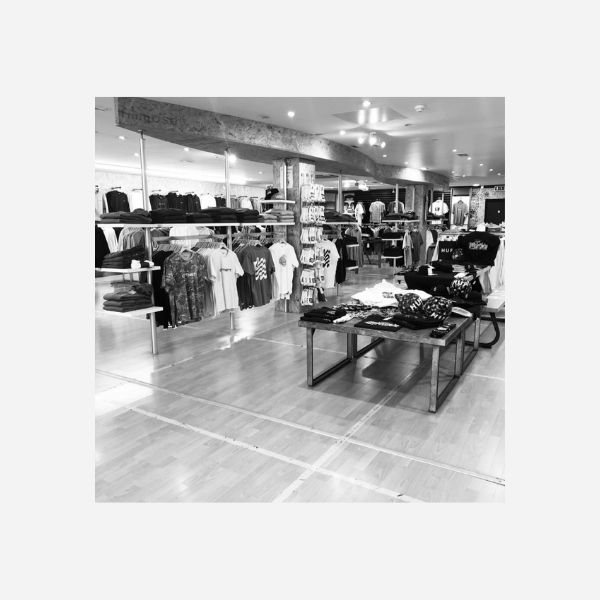 KissShoe - ecommerce website and marketplaces
"We recently migrated our e-commerce store to ShopTill-e as we were looking for a more comprehensive way to manage our stock and improve our online catalogue. Migrating our existing products and website pages into ShopTill-e was very straightforward and we subsequently created a new multi level category system for our range of products quickly and easily. The customisable shop template allowed us the flexibility to create specific features to enhance both the visual aspects and the functionality of the KissShoe.co.uk website.
The marketplaces integration system has allowed us to add our products onto online marketplaces with ease whilst syncing live stock levels to ensure accuracy across the platforms. With sales coming in from multiple sources, the ability to manage all sales on one page has been hugely beneficial, saving us time and creating a more streamlined approach to sales management. ShopTill-e enables us to control all our day-to-day processes in one place, from viewing customer orders, creating shipping labels, refunding returned items, creating sales reports, adding new products and managing stock levels.
As a growing business, it's essential that our webstore can manage the needs of the business today and in the years to come. We believe that ShopTill-e will provide us with everything we need for the foreseeable future as our business continues to grow and we wouldn't hesitate to recommend it to other businesses."

Amy Jones | Managing Director | KissShoe.co.uk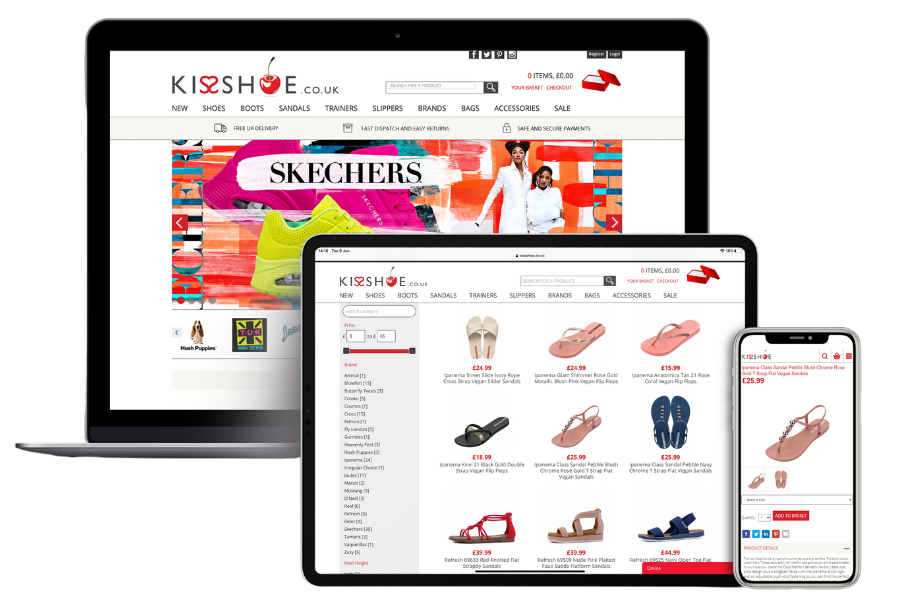 AS Supplies - ePOS system
"After having several issues with our old epos system, signing up to Shoptill-e was a game changer for us.
This system can do so much for your business and makes a huge impact on moving your business forward. The team at Shoptill-e are so helpful, nothing is a problem and they deal with queries and questions quickly.
We like everything about this software! It is easy to use, has alot of functionality and a very helpful and friendly support team.
ShopTill-e is the best all-in-one software we have ever used."
Carolyn | Director | AS Supplies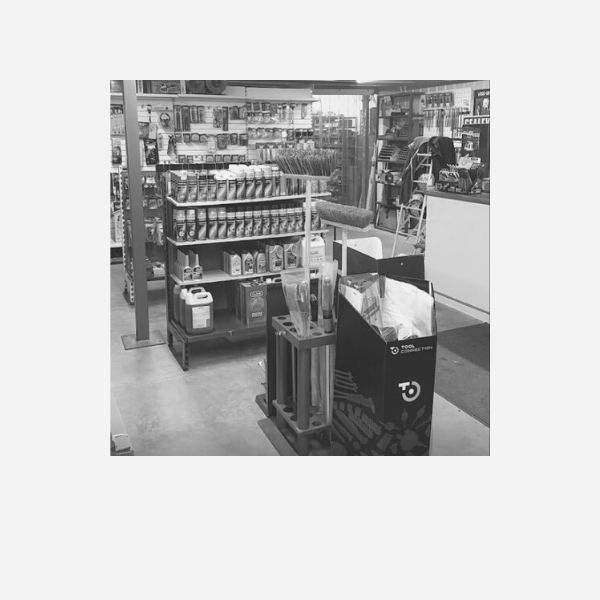 More customer reviews
What can I say? I wish I had come across this package from ShopTill-e when I 1st looked into integrating my bricks & mortar store into the digital age. It would of saved me a lot of time, financial waste and most of all the stress that comes with setting up this type of system.... It does everything written on the label.... Honestly, could not fault it.

Best value multi-platform integration we could find. Having full integration between our instore stock management and online sales has made setting our webstore up fairly quick and the upkeep requires very little work on our end. The major pro for us is the great support we've had from ShopTill-e, they have been able to guide us through setup of both the online store and our ePOS systems in store.
And more customer feedback about ShopTill-e...


"I wanted to thank you for the Paymentsense recommendation. I have now swapped providers and have my new terminal up and running. It seems a lot more reliable than my previous terminal and the fees are a lot more competitive. The Paymentsense team were really helpful and the set-up process a breeze! Couldn't be more happy."
"What I like about the system is that it's easy to input new stock and get a product on our website within minutes of it arriving. Then as stock sells through we can replenish easily as we know how many we are looking for, and don't waste time looking for things we don't know we have. The click and collect feature has been working well for us. Technical backup is excellent. You and your team have been very helpful."
"Shop Till-e gave us the ability to level the playing field for a fraction of the costs of which many of our competitors incur, we now trade in over 200 countries and receive as many orders from the UK as we do from mainland Europe, Asia and the USA, which is something we could have only dreamt of 3 years ago."
"The ShopTill-e EPOS system can run all of our stock control for our website and retail store at the click of a button. Stock is scanned in and out of the building, we can now run stock reports, which can inform us of popular styles, styles with low stock that need re-ordering as well as updating all our selling platforms as sales come in. From a retail perspective we can e-mail customer receipts from the till positions, keep them updated when new stock arrives etc."
"We can even export our entire stock holding onto Amazon, eBay and Play.com to increase our selling options, this is a fantastic addition as it means once an item sells in the shop or our own website Amazon and eBay are updated instantly to ensure our presence is always accurate at the same time it also updates new stock as we scan it into the building."
"We feel extremely lucky to have found Shop Till-e as they have dramatically changed the path our business is taking and look forward to many more years working with them."
"Brilliant. Easier than they say I was running in Minutes. Highly recommended."
"Thanks love the site. So easy to use and I am a novice thanks for all your help"
"Fantastic bit of kit - Excellent support - Very Easy To Use"
"Fantastic item and excellant service"
"More than Positive! Super fast support Wow! Super positive! Tnx!"
"First Class"
"Fantastic bit of kit - Excellent support - Very Pleased"
"Awesome!"
"Excellent service. Follow-up Customer Service is OUTSTANDING!!! A++++"
"Great System, Fast Service, A++++++"
"Fantastic!"
"Been using for a few days now and all good - great support too, thank you!"
"Thank you very much. Very happy with this service lovely system thanks x"


More ShopTill-e customer reviews
Helping retailers sell multi-channel and grow
ShopTill-e provides you with everything needed to track inventory, make sales, take payments, manage your customers, across multiple locations, on multiple sales channels, and so much more....
The intuitive admin area of the ePOS system and online shop builer has been designed to make it easy to set up and simple to use.
You can try free for 14 days to see how it can work for your retail shop and ecommerce business and we're here to support you every step of the way.
We don't ask for your credit card details until you've finished the free trial and you're happy that ShopTill-e all-in-one retail platform can benefit your in-store and online selling, keeping you in complete control.
Stop using multiple systems, you can do it all with ShopTill-e all-in-one retail system