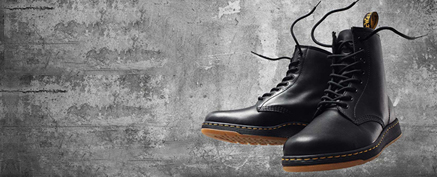 "We are a small family business who had great aspirations to compete with our main competitors many of whom are far larger, private, multinational companies, initially we felt this would never be possible as our competitors thought nothing of spending tens of thousands developing a new website and the £300 or £400 ongoing monthly costs that usually follow with so many of the companies that had contacted us.
However Shop Till-e gave us the ability to level the playing field for a fraction of the costs of which many of our competitors incur, we now trade in over 200 countries and receive as many orders from the UK as we do from mainland Europe, Asia and the USA, which is something we could have only dreamt of 3 years ago.
We have also utilised the ShopTill-e EPOS system and run all of our stock control for our website and retail store at the click of a button. Stock is scanned in and out of the building, we can now run stock reports, which can inform us of popular styles, styles with low stock that need re-ordering as well as updating all our selling platforms as sales come in. From a retail perspective we can e-mail customer receipts from the till positions, keep them updated when new stock arrives etc.
With the most recent update we can even export our entire stock holding onto Amazon, eBay and Play.com to increase our selling options, this is a fantastic addition as it means once an item sells in the shop or our own website Amazon and eBay are updated instantly to ensure our presence is always accurate at the same time it also updates new stock as we scan it into the building.
We feel extremely lucky to have found Shop Till-e as they have dramatically changed the path our business is taking and look forward to many more years working with them. ."

Tom | Owner | KBK Shoes