Advanced Tab / Settings
In the advanced tab you can set a series of options for each product...
Track stock level and select if stock should be tracked at main product or at variant level. Assign stock amount for product level tracking.
If you have a custom template this can be assigned for the product
The brand name can be stored.
The URL to the page can be adjusted for SEO purposes
The GTIN of the product can be stored, one reason this is useful is when submitting a Google 'Shopping/Base' Feed.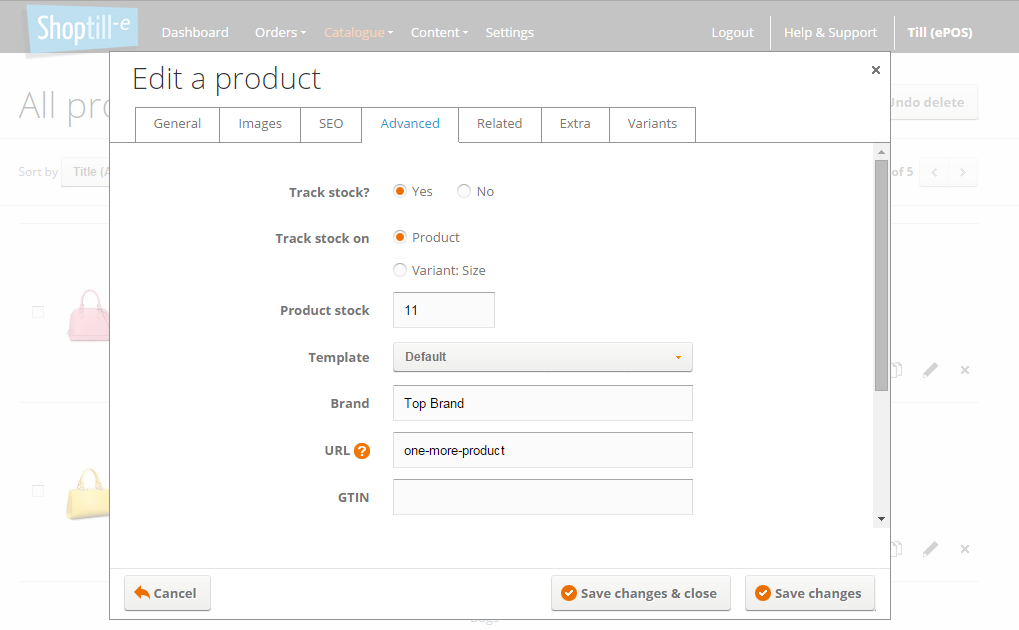 You can set the tax class for the product e.g. exempt
Whether the product is physical or digital
The Weight of the product for shipping calculations
The stock location for picking, packing & shipping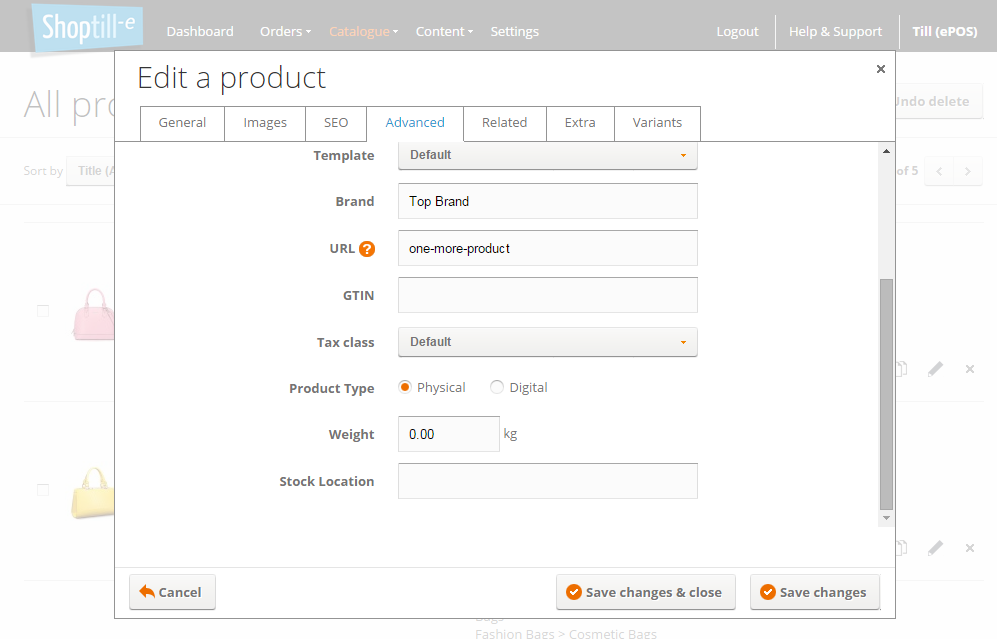 Cost Price - Used for reporting margins & stock holding valautions
Hide Add-to-basket button - Webshop templates can have the function added to allow you to add the add to basket button
ePOS/In-Store Only - Make the product only available in-store i.e. not shown/available online
Pre-Order - Allows the selling of items you are awaiting stock, orders are identified as pre-order and customer receives an alternative email confirmation if purchased online
Attachments - Allows you to upload documents that will be listed as downloads in the product e.g. a brochure
Suppliers - Link the product to one or more suppliers work with PO functionality
Availability - When using multi Website functionality you can select the website/s that the product is shown in