Accept Instore payments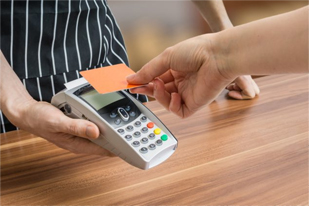 Whether you're a start-up business or an existing merchant we are able to offer you the best in-store payment options to suit the way your retail business operates.
If you're an existing merchant, with ShopTill-e, you can continue to use your existing merchant account, as well as your existing card payment terminals.
Are you new to accepting payments face-to-face?
If you are new to accepting face-to-face payments and are looking for a new merchant account at excellent rates, we work with one of the leading independent ISO's in the UK to provide merchant services to our ShopTill-e clients. They are able to provide Point-to-Point Encryption (P2PE), which is the most secure way to process face-to-face card payments and enables businesses to achieve and maintain PCI DSS without the need for complex assessments, as well as providing latest technology Chip & PIN terminals either counter-top, portable and/or mobile, to suit your retail business.
Want to see if you can improve your existing merchant rates?
If you are looking to improve your existing merchant rates or would like new hardware to help with your instore selling, then contact us.
ShopTill-e is FREE for 14 Days
Want to try ShopTill-e ePOS system for yourself? Remember there are no set-up fees, no cancellation fees and no long term contracts.
Take advantage of our FREE 14 Day Trial.