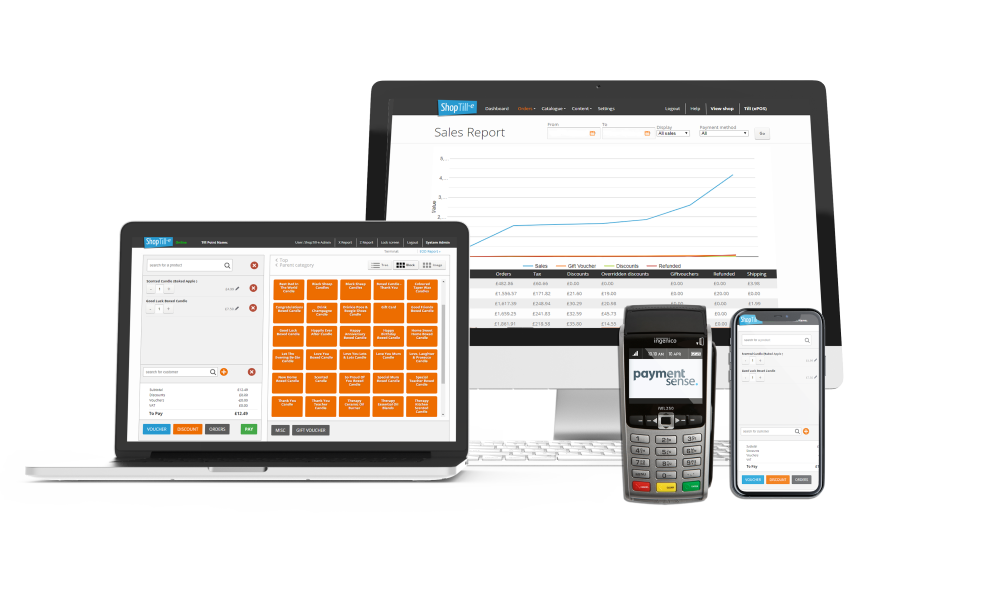 Ability to sell on multiple channels
Combined ePOS and eCommerce system with marketplace integration so you can sell online, sell instore and/or sell on the go.
Flexibility to grow
Not ready for the combined system yet? That's ok start with just the ePOS system or eCommerce and go multichannel when you're ready.
Simplicity of use
Just one central point to manage all inventory, stock, customers, orders, products, offers, shipping etc also saving you time.
Ability to add additional Till points
The ePOS Till system caters for additional Till users at no extra cost.
Hardware friendly
ShopTill-e works with your existing tablet, laptop, PC, iPad, MAC etc
Mobile friendly
Professional, responsive designed ecommerce shop themes so you can be sure your customer experience will be great across all devices.
Great features come as standard
We want you to sell more, your success is our success.
Ability to sell to both consumer and trade
ShopTill-e offers multiple pricing tiers to cater for different ways of selling.
Help and support
Built by UK experts in both retail and ecommerce with free UK support.
Commercially attractive
Low monthly subscription, without contract or set up fees.