The all-in-one ePOS and eCommerce system
everything you need in one system to sell in-store and online

The easier and smarter way to sell...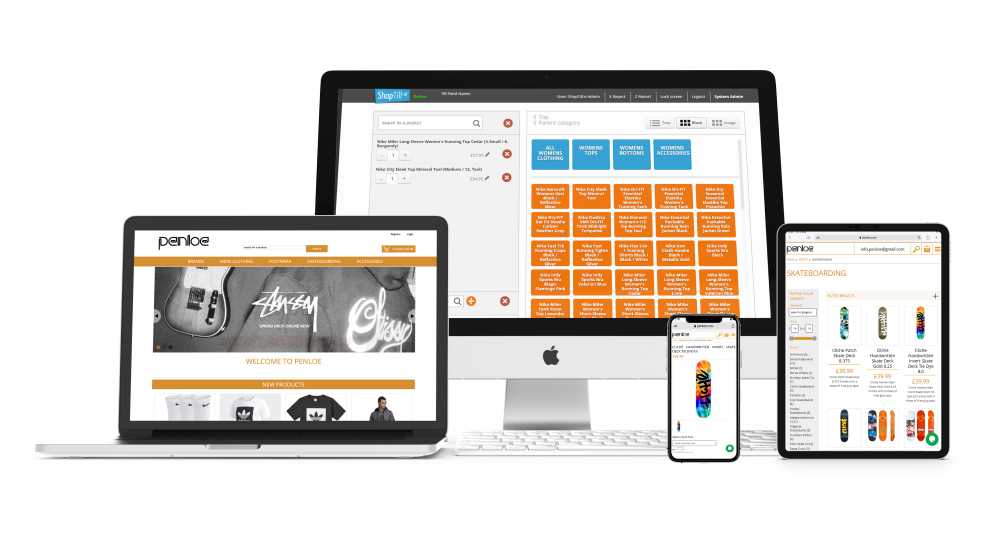 Reduce costs, use just one system to sell in-store and online
Save time, only add your products once, centralised inventory
Keep on track, real-time synchronised stock levels
Stay in control, everything in one place, oversee from anywhere
No escalating costs, automatically get enterprise-level features
Grow, easily add multi-user, multi-till, multi-outlet, multi-web
Built to answer the needs of busy retailers who want to save time, reduce costs and grow
With ShopTill-e you can...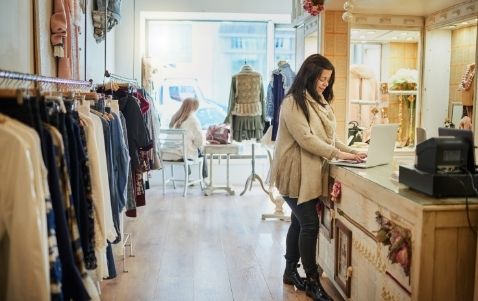 Sell in-store - face to face
with the easy to use, fast ePOS system
Easy to set up point of sale software
Works with your existing or new POS hardware
View and manage inventory from anywhere
Clever offline mode means you never lose a sale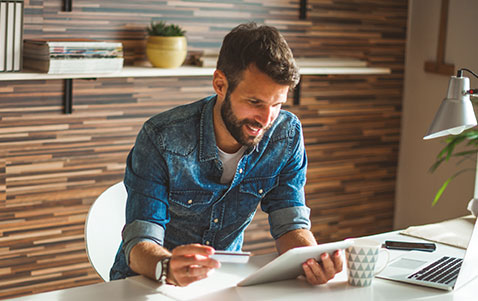 Sell online
with the powerful ecommerce platform
Create your fully-featured, online shop
Choose your mobile-friendly online shop theme
Customise with your brand, logo, colours, font and content
Set up your payment provider and start taking payments today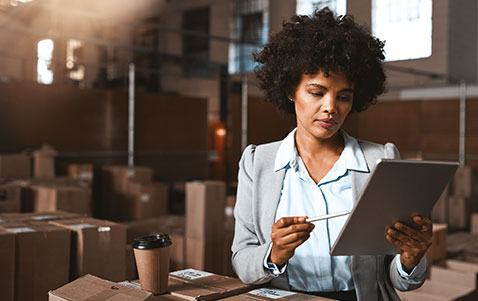 Sell everywhere
sell where your customers are
Easily sell on eBay, Amazon, Etsy...
Feature your products on Facebook, Instagram and Google Shopping
No duplication, only need to add your products once in ShopTill-e
Easy management with everything in one place
The ePOS system and ecommerce platform work independently or together
for an all-in-one retail system for easy multi-channel selling.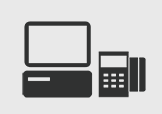 Simple to set up, start selling in minutes, easy to use cloud software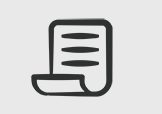 Oversee everything and run from anywhere, it's all in one place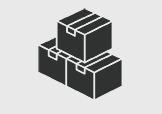 Seamlessly synchronised sales and inventory across all sales channels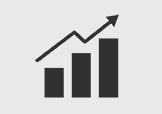 Grow with the multi-outlet and multi-webshop options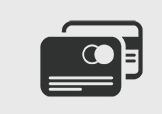 No set-up fees, no cancellation fees, no hooked-in contracts
With all the ePOS and ecommerce features you need to run, sell, manage and grow.
What our customers say
Earlier this year I made the decision to transfer my online store over to ShopTill-e and I am so pleased that I did. Not only is it super easy to add all your products to the online store and navigate your way around, the Epos system is brilliant too. The biggest draw though is the support you receive, they really are brilliant and on hand for any technical issue big or small. I cannot recommend them enough.

ShopTill-e is a great choice for anyone in retail, it has been incredibly effective in helping the business be able to visualise its performance in real time and be able to coordinate online and in-store sales more effectively. I would recommend it to anyone in retail.

As a growing business, it's essential that our webstore can manage the needs of the business today and in the years to come. We believe that ShopTill-e will provide us with everything we need for the foreseeable future as our business continues to grow and we wouldn't hesitate to recommend it to other businesses.

We were looking for a new system to replace our Epos and bridged Magento websites, we struggled to find a company that could accommodate our needs until we discovered Shop Till-e.

Since we have been working with them, we have transformed our stock management and reconnected with our multiple web stores and third party sites including eBay and Amazon all from one easy to use system at a fraction of the previous costs.

We can not recommend Shop Till-e enough, they're the perfect fit for our business and genuinely great to deal.

Working with a company that understands our needs is priceless, they're always available and nothing has ever been too much trouble, its so refreshing to deal with a company that has a genuine interest in helping our business grow.

Shop Till-e gave us the ability to level the playing field for a fraction of the costs of which many of our competitors incur, we now trade in over 200 countries and receive as many orders from the UK as we do from mainland Europe, Asia and the USA, which is something we could have only dreamt of 3 years ago.
Save time, reduce costs and grow...
Use one system to sell multi-channel efficiently and cost-effectively
Customers can buy your products in-store, online, everywhere, on any device
Centralised real-time inventory management
Always uptodate and built to scale with you
ePOS system and ecommerce platform can work independently
First class UK support
Smart reports to understand what's selling, where and when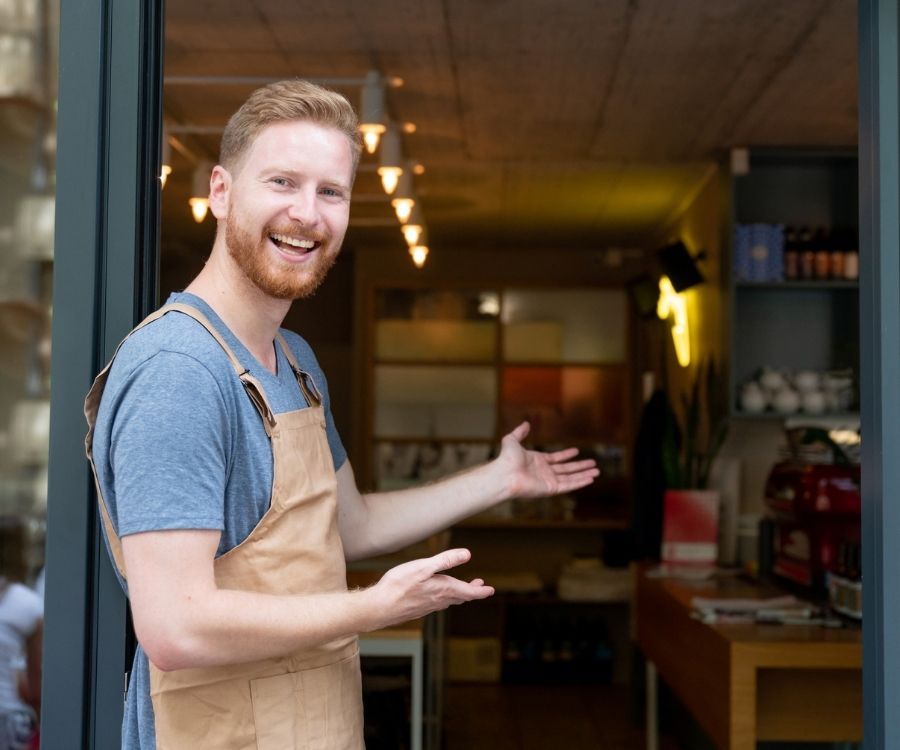 Support for you, your retail store and online shop
There are no complicated packages and all the great features, to help you succeed, are automatically included.

Whether you have 2 products or 20,000 products, ShopTill-e all-in-one retail system provides you with everything you need
to run, sell, manage and grow in-store and online, efficiently and cost-effectively.
Multi-channel selling is made easy with ShopTill-e all-in-one retail system