Combined ePOS system and ecommerce platform
The all-in-one retail system for easy multi-channel selling
ShopTill-e is aimed at independent retailers and trade business owners like you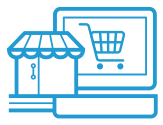 Makes the running of your retail store and online shop easy and efficient

Run and manage everything
in one place

It's cost-effective and jam-packed with all the retail features you need
You'll be amazed everything's included
save time, reduce costs and grow

Build your brand and allow your customers to shop where and how they like
Spend more time selling what you love
and less time managing
Eliminate the time, headache and cost of running multiple systems
Includes all the point of sale and ecommerce features you need to sell successfully
Arrange Your Demo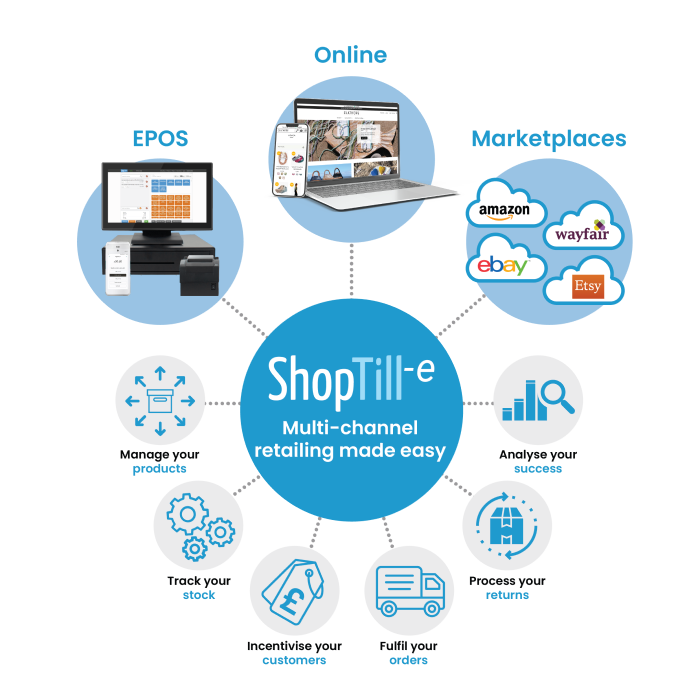 Provides a seamless customer shopping experience
Customers can buy in-store, online, everywhere, on any device
Apply loyalty programmes for your loyal customers
Gift vouchers that can be redeemed in-store and online
Ability for different customers groups with special pricing
Tiered pricing for trade and retail
Run promotions, offers and bundles
Oversee and manage in one easy to use system
Try for free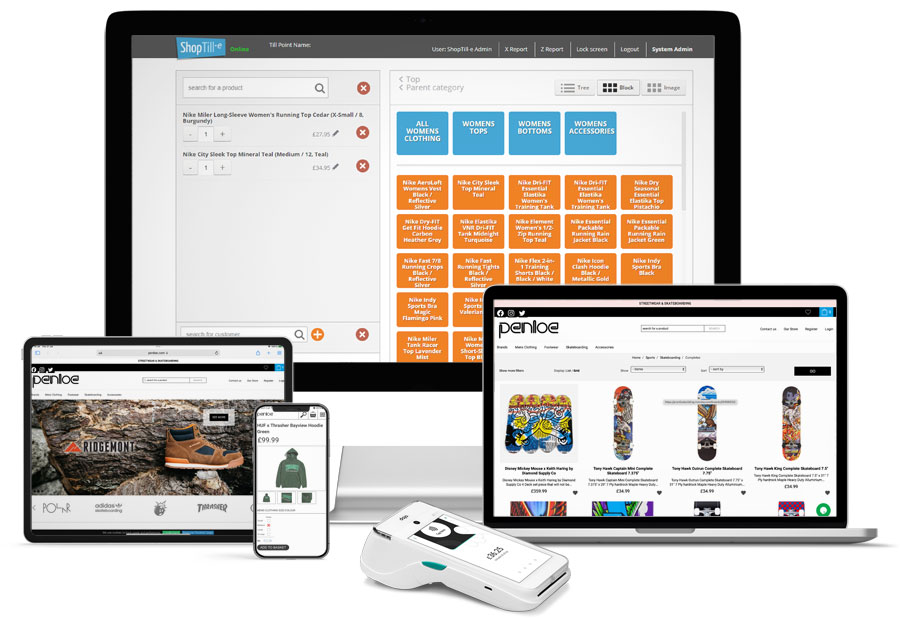 Centralised product and inventory management
Save time, only need to add your products once
Or bulk load products using a simple CSV import
Product data and inventory are seamlessly synchronised in real-time everywhere
Low stock and stock replenish alerts ensure you re-stock in time
Easily track and control customer returns and exchanges across each channel
Access the smart reports, anytime, anywhere
Book a call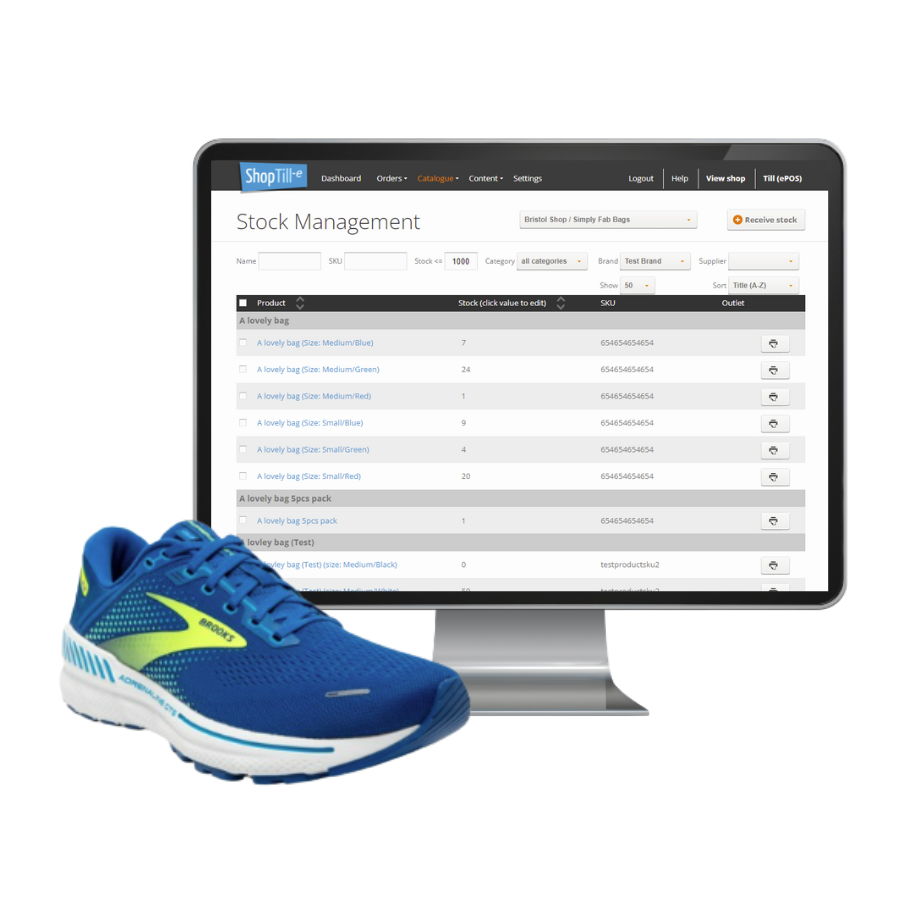 Great UK support and always up-to-date
Cloud retail software that works on Windows, Tablet, PC and Mac
FREE system upgrades that happen automatically
Core platform is being continually enhanced
Peace of mind your retail business is always uptodate
Simple, straight-forward plans and pricing
If you have any questions we're here to help
Arrange your demo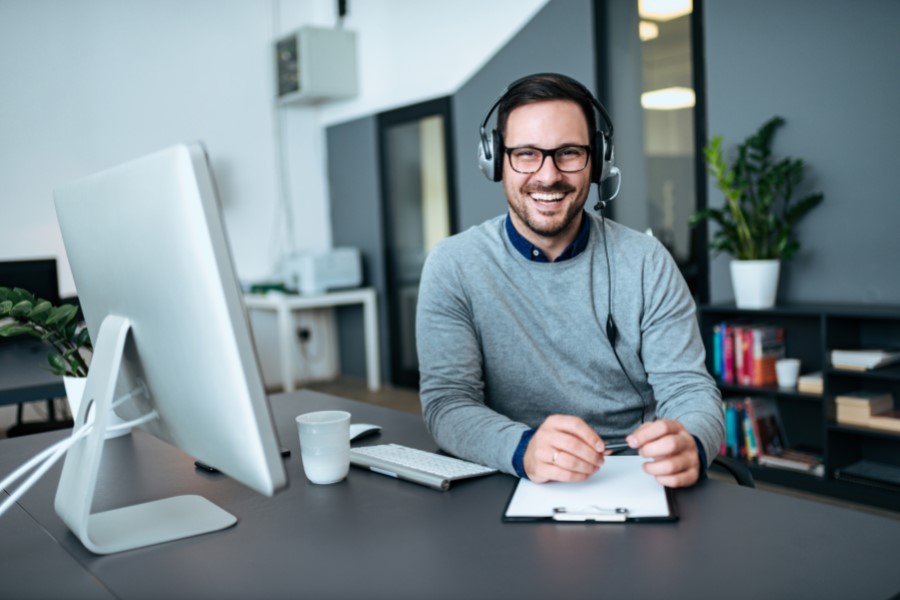 What our customers say
Best value multi-platform integration we could find. Having full integration between our instore stock management and online sales has made setting our webstore up fairly quick and the upkeep requires very little work on our end. The major pro for us is the great support we've had from ShopTill-e, they have been able to guide us through setup of both the online store and our ePOS systems in store.

What can I say? I wish I had come across this package from ShopTill-e when I 1st looked into integrating my bricks & mortar store into the digital age. It would of saved me a lot of time, financial waste and most of all the stress that comes with setting up this type of system.... It does everything written on the label.... Honestly, could not fault it.

Working with a company that understands our needs is priceless, they're always available and nothing has ever been too much trouble, it's so refreshing to deal with a company that has a genuine interest in helping our business grow.

Earlier this year I made the decision to transfer my online store over to ShopTill-e and I am so pleased that I did. Not only is it super easy to add all your products to the online store and navigate your way around, the Epos system is brilliant too. The biggest draw though is the support you receive, they really are brilliant and on hand for any technical issue big or small. I cannot recommend them enough.

ShopTill-e is a great choice for anyone in retail, it has been incredibly effective in helping the business be able to visualise its performance in real time and be able to coordinate online and in-store sales more effectively. I would recommend it to anyone in retail.

We were looking for a new system to replace our Epos system and bridged Magento websites, we struggled to find a company that could accommodate our needs until we discovered ShopTill-e.

Since we have been working with ShopTill-e, we have transformed our stock management and reconnected with our multiple websites and third party sites, including eBay and Amazon, all from one easy to use system at a fraction of the previous costs.

We can not recommend ShopTill-e enough, they're the perfect fit for our business and genuinely great to deal.
6 Reasons why our customers choose ShopTill-e to run, manage and sell multi-channel

Commercially attractive
One low monthly fee means costs are reduced and all the features are automatically included so there's no escalating monthly fees.

Only need to use one system
No running separate systems, coordinate online and in-store sales more effectively with everything in one place.

Software that's easy to use
Intuitive interface for staff to use and works with existing hardware keeping costs down.

Provides the flexibility to grow

Can start with the ePOS system or eCommerce first and add as needed for multi-channel selling. Grow with multi-webshop and multi-outlet ePOS options.

Choice
Offers flexible retailing, ability to choose where and how to sell with Facebook, Instagram, Google Shopping and Marketplace integration.

Track and analyse wherever you are
Can access the cloud system from anywhere, as long as there's an internet connection. Manage and oversee everything in one place.
And so much more....
Multi-channel retailing is made easy with ShopTill-e
There are no complicated packages, only straight-forward plans and pricing.

Automatically includes all the point of sale and ecommerce features you need to sell successfully.

And it can grow with you - multi-user, multi-till, multi-webshop and multi-outlet ePOS options.
Support for you, your retail store and online shop
And with ShopTill-e there are no set-up fees, no cancellation fees and no hooked-in contracts.