Unlimited Departments / Categories
The best way to organise your catalogue is to create categories/departments that will hold your products in a logical groups. This makes it easy for you and your customers to browse your catalogue. Categories work with the menu manager (in most Web Shops the main menu will normally be the menu that your categories/departments will be located in) [TIP: When using menu manager auto generate your 'Main Menu' with categories & remember to process sub categories ] which allows you to control where your customers see them in your ecommerce website so when you make changes to categories/departments may need you to regenerate your menus before you see your changes reflected in your Online Shop...
Categories / Departments can be grouped or nested into hierarchy into which your products can then be linked to make it easy for you and your customers to locate them. The screenshot below shows 2 top level categories of 'Fashion Bags' and 'Mens Fashion Bags' in which there are various sub categories.
To add categories/departments from the catalogue menu select Categories then click the Add new category button.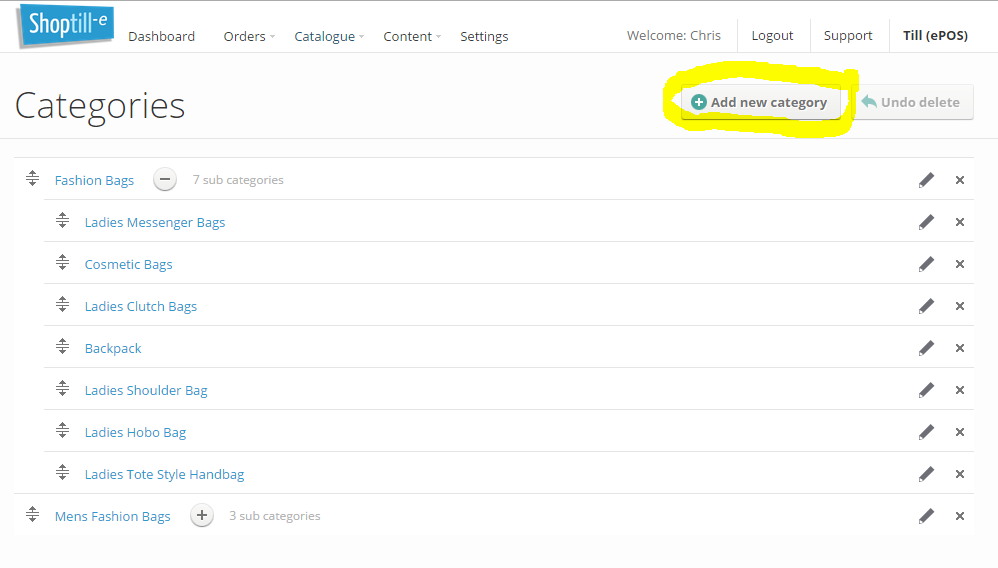 When you add a new category you can choose to make this a new top level department or a new sub department i.e. within another department using the Parent Category drop down menu.
As well as the category name you can add an image for the category, meta tags and also show or hide the category using the active yes/no radio buttons.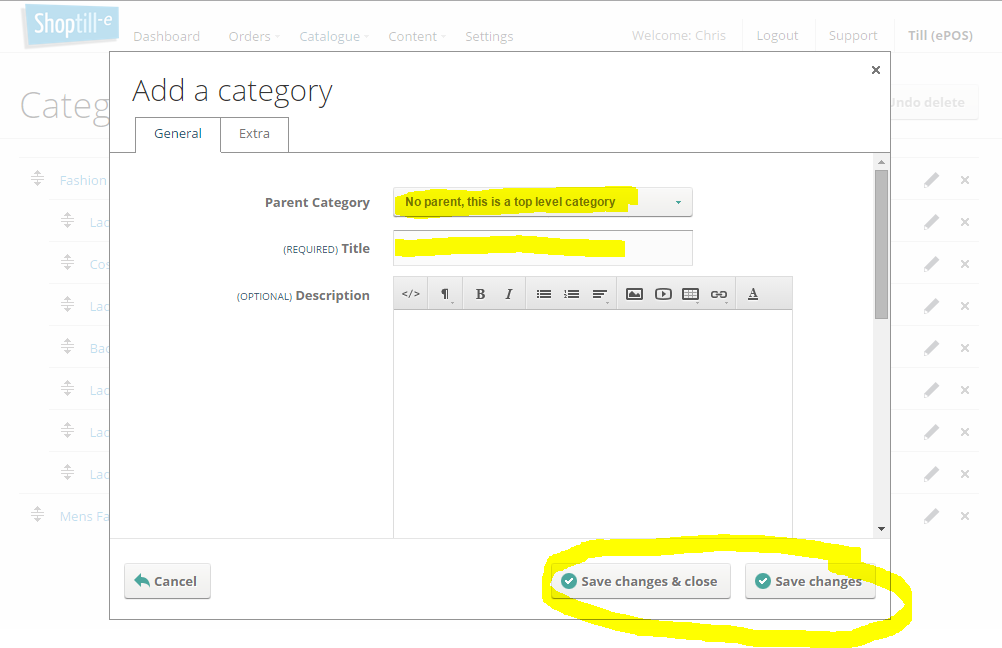 Category image used can be used in both Website and in Till / ePOS 'Browse view .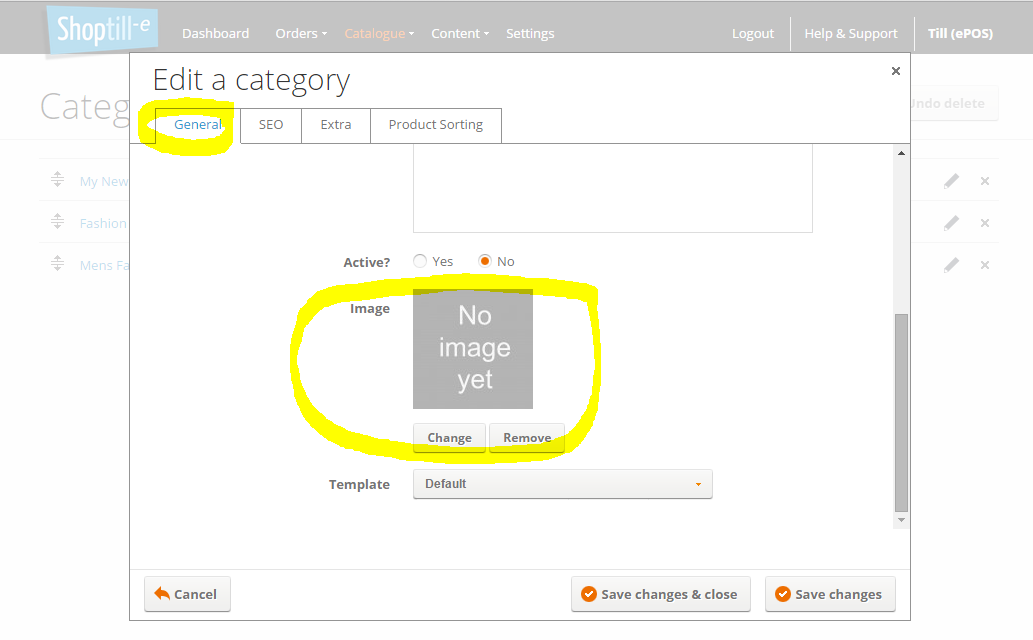 After adding a department it may be hidden i.e. not shown see:

To make it visible click the pencil icon to edit the category and set to active: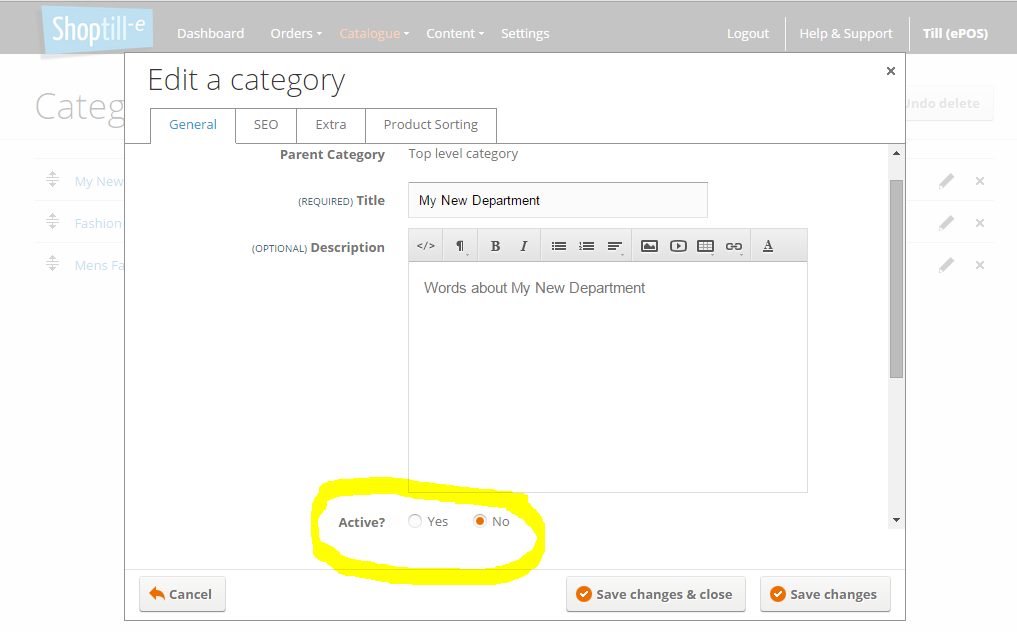 You can move, reorder and 'nest' (group within another category) departments using the drag and drop bars shown: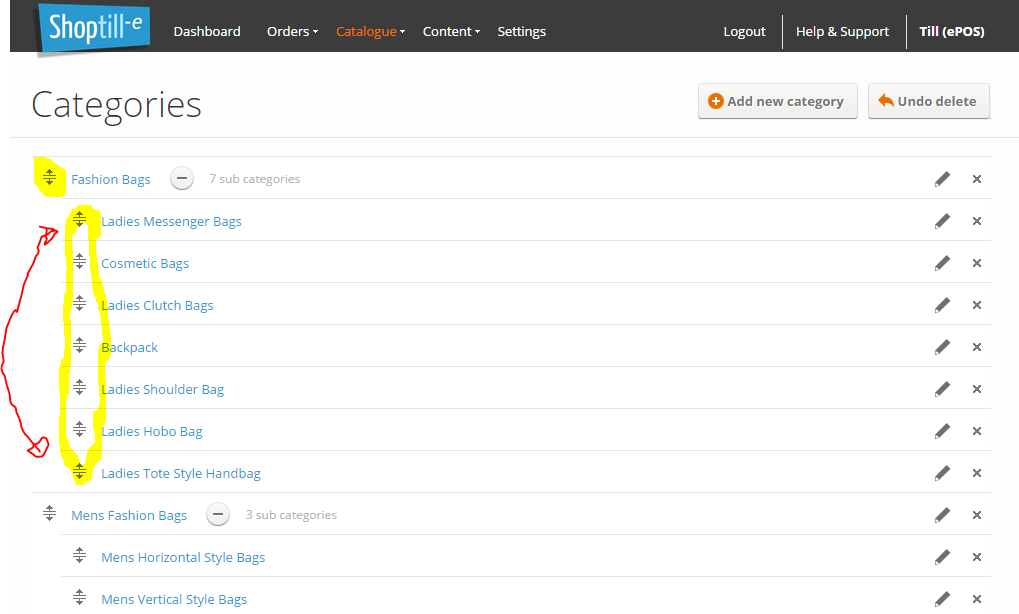 Finally and importantly if you've added a new top level category you will need to add this to one of your menus using the menu manager in order for it to be shown in your site.