Trade pricing made easy
Trade pricing and/or trade discounts are important, and expected when selling to Trade buyers who buy regularly from you and also order large quantities.
If you intend to sell to different customer groups at different prices for example 'Trade' and 'Public', your 'trade' prices will almost certainly be lower than the 'retail' price to the public.
With this in mind you need to ensure your point of sale system (epos system) and ecommerce website will allow you to set different prices for Trade and Public.
At ShopTill-e we recognised the importance of being able to set your prices based on customer groups and with that in mind the ShopTill-e retail platform provides you with the ability to set up multiple customer groups and operate multiple price lists for your different customers eg you can sell at retail prices to the public and at the same time operate a series of other unique price lists which only your trade customers see.
Tips for selling to the Trade and Multi-tiered pricing
Each customer group you create in the ShopTill-e retail platform can have its own unique price list and you can create as many customer groups as you need.
It's simple for you to link your customers to a group that is relevant to them and then when these customers are logged-in they see their pricing.
Customer Groups can be set up and each group will have their own unique price list where you can set specific selling prices for each product and/or variant.

Special prices can be created for example you may have a Trade price list for a particular set of customers.

Advanced Pricing allows you to override your base product prices (including the prices associated with variants) for any customer groups you have set up.
When a customer logs in they will see their assigned specific pricing for their customer group, whereas users who are not logged-in will see the standard retail selling price.
Additional benefits of Multi-tiered pricing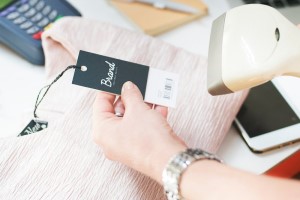 Of course, it's not just about the Trade. You may have a particular set of customers who buy from you regularly who are not trade.
In which case, you may wish to provide them with a 'loyalty' discount or a 'VIP' promotion code to reward them and keep them coming back to you.
The sophisticated discount and promotions feature in the ShopTill-e retail platform will allow you to assign discounts to particular sets of customers as defined by you, and this can be used in conjunction with the unique customer group pricing so this gives you the maximum flexibility to sell at the right prices for each of your different audiences.
Benefits of ShopTill-e the multichannel retail platform
If you wish to sell to the Trade, provide loyalty discounts or promotional codes, or provide different pricing lists to your customers, then ShopTill-e has you covered with its Multi-tiered pricing features.
An integrated, selling platform
ShopTill-e has been created to take away the headache of running multiple systems by providing one central hub that synchronises and powers all the sales channels, making it easier for you, the merchant, to manage and run your retail and ecommerce business.
With the combined ePOS Till system, Online Shop builder and Internet marketplace platform, the powerful selling features come as standard, to help you manage, adapt and grow your retail and ecommerce business.
However if you wish to start with just one sales channel that's ok. You can add another sales channel at any time, should you wish, keeping you in complete control.

Increase your selling potential at your pace with ShopTill-e the multichannel retail platform.
14 Day Free Trial
With our free 14 day trial why not give it a try and see how ShopTill-e can benefit your retail and ecommerce business.