There's nothing consumers love more than a bargain.
Which is why offering your customers discounts and special offers really does work.
The best way to formulate promotions
Making discounts and offers work, takes planning.
The starting point is often what is feasible in terms of your epos system and programming it with promotional codes. The promotion needs to be practical and consistent to avoid a negative customer backlash.
Also, can your sales team cope? (The teddy shop offering a "pay your age" deal recently caused riots and a fair degree of bad publicity). Your promotion also needs to be noticeable as we're bombarded on all sides from advertising messages. This can often hinge on wording.
For example, consumers love getting free things. Offering a product at "50% off", or "two for the price of one" can be appealing. However, if you word the offer as "buy one and get one FREE" (BOGOF), it gets more attention.
It's worth pointing out too, that your offer needs to be of genuine benefit to your target audience.
For example, a free branded pen with high-end electrical equipment is hardly likely to "win friends and influence people". Offering a 10% discount for trade-in of old equipment looks a good deal, especially as you're seen as a responsible company helping to recycle redundant equipment.
Discounts for loyalty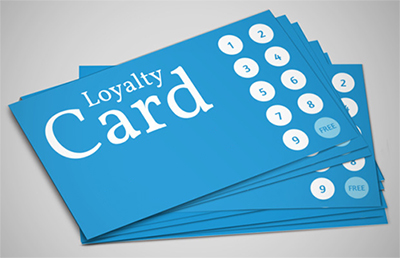 One of the most popular ways to entice customers to buy more, and more often, is to create a loyalty programme. After a certain number of transactions, customers receive a bonus, gift, or discount.
A recent report by YouGov said "Many people want and expect a brand to reward their loyalty. 59% GB adults think all brands should offer a loyalty programme... and 72% think loyalty programmes are a great way for brands and businesses to reward their customers."
This too relies on offering an authentic benefit for multiple purchases. Saving up points for months to get a voucher for a pound may not have the desired effect! However a loyalty programme can be valuable, as it costs a great deal less to hang on to existing customers than it does to attract new ones.

Be consistent
Important note for "clicks and bricks" retailers, offering different loyalty bonuses or promotional offers on your ecommerce website or in-store can be seen as divisive and unfair to your customers. With many consumers now researching online first before coming in-store to buy (webrooming ), if pricing is not consistent across all your sales channels, this can alienate your customers.
Types of discounts and promotions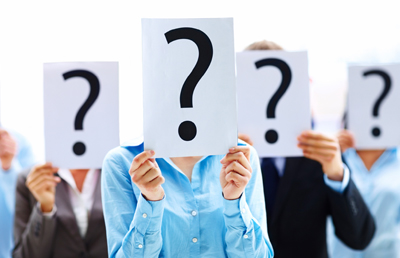 Choosing the right discount, bonus or deal comes down to having a good grasp of your target customers and their perceptions of your brand.
What would be the best way to get their attention, without digging too deeply into your profit?
For example, you could offer a discount on all ecommerce website orders over a certain amount or free delivery for a limited time. This makes keying discount codes into your epos system straightforward.
Or, you could offer a discount on a particular product or even a product category.
Seasonal or opportunistic events could inform your decisions. For example, deals during the World Cup kept beer and pizza flying off the supermarket shelves!
Keeping it simple helps. So, percentage discounts should be easy to calculate mentally, such as 10%. Sometimes the most effective discount is a basic money off promotion. The customer gets a compelling and straightforward deal that requires little or no thought.
More helpful tips on promotions
It's important to set start and end dates for offers. Make sure these are upfront in your wording and any other terms and conditions are easy to find.
Fixed price bundles work well; grouping together products or services and offering one attractive price. That's why so many UK retailers offer deals such as three for £10 on meat, or your whole dinner with wine for £12. It pampers to the fact consumers like a simple deal that makes their life more convenient.
Another alternative is to offer a discount if customers spend over a pre-defined limit. This can encourage customers to add more to their basket to reach the desired level that attracts money off.
You know your customers best, so find the offer most likely to get your ecommerce operations or physical store on track for a great sales boost.
How can ShopTill-e help your customers feel special and keep them coming back?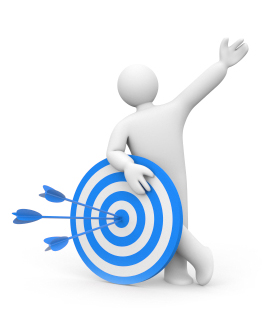 As standard with the all-in-one plan , ePOS only and ecommerce only plan, ShopTill-e includes a powerful promotions and discount system that you can utilise to sell online and sell in-store.
Easily create site-wide discounts or limit them to specific products or categories, set start and end dates, percentage discount, flat rate discount, money off promotions, spend over amount and get a discount, buy one get one free (BOGOF), or fixed price bundles e.g. 3 for £10.
Also for your loyal customers, loyalty programmes can be achieved by setting up customer groups with special pricing assigned for these loyal people, as well the ability to apply different pricing for the trade.
ShopTill-e provides you with complete control over your product pricing so you can set different prices for different groups .
Gift Vouchers can be redeemable both on your ecommerce website as well as in-store through your ePOS. Issue and track gift vouchers with a unique code, set an auto expire date, and optionally assign to a registered customer. Gift Vouchers can also be part redeemed by simply scanning the bar code on the voucher at the checkout.
If you would like to find out more either contact support or take a free 14 day trial of ShopTill-e .