If you run a local business, whether it's a bricks and mortar retail shop or an online shop, a Google My Business account is an invaluable, and free, resource for you to capitalise on.
What is Google My Business?
It can also be known as Google Local and according to Google's explanation "Your free Business Profile on Google My Business helps you drive customer engagement with local customers across Google Search and Maps".
Google My Business is a vast directory filled with local businesses; you add your shop or business details and verify them, then you can update it with lots of information such as your opening hours, location and prices, as well as pictures of your shop or business premises.
Then, when a potential customer completes a search on Google, maybe whilst they're shopping in the area using their mobile phone, they can be presented with your local shop or business along with your details such as website, phone number, directions and more.
Here are 3 reasons why your retail outlet needs a Google Local account:-
Helps with SEO
You can think of your Google My Business account as a local resource for customers to find your shop or business easily.
By properly updating your account, Google has a better understanding of who you are, where you are and what you offer and will know to provide your details when someone searches Google for a product or service that matches what you are offering and will potentially display you higher in the rankings.
In fact, studies have found that Google My Business has the largest effect on local rankings than any other method that people use.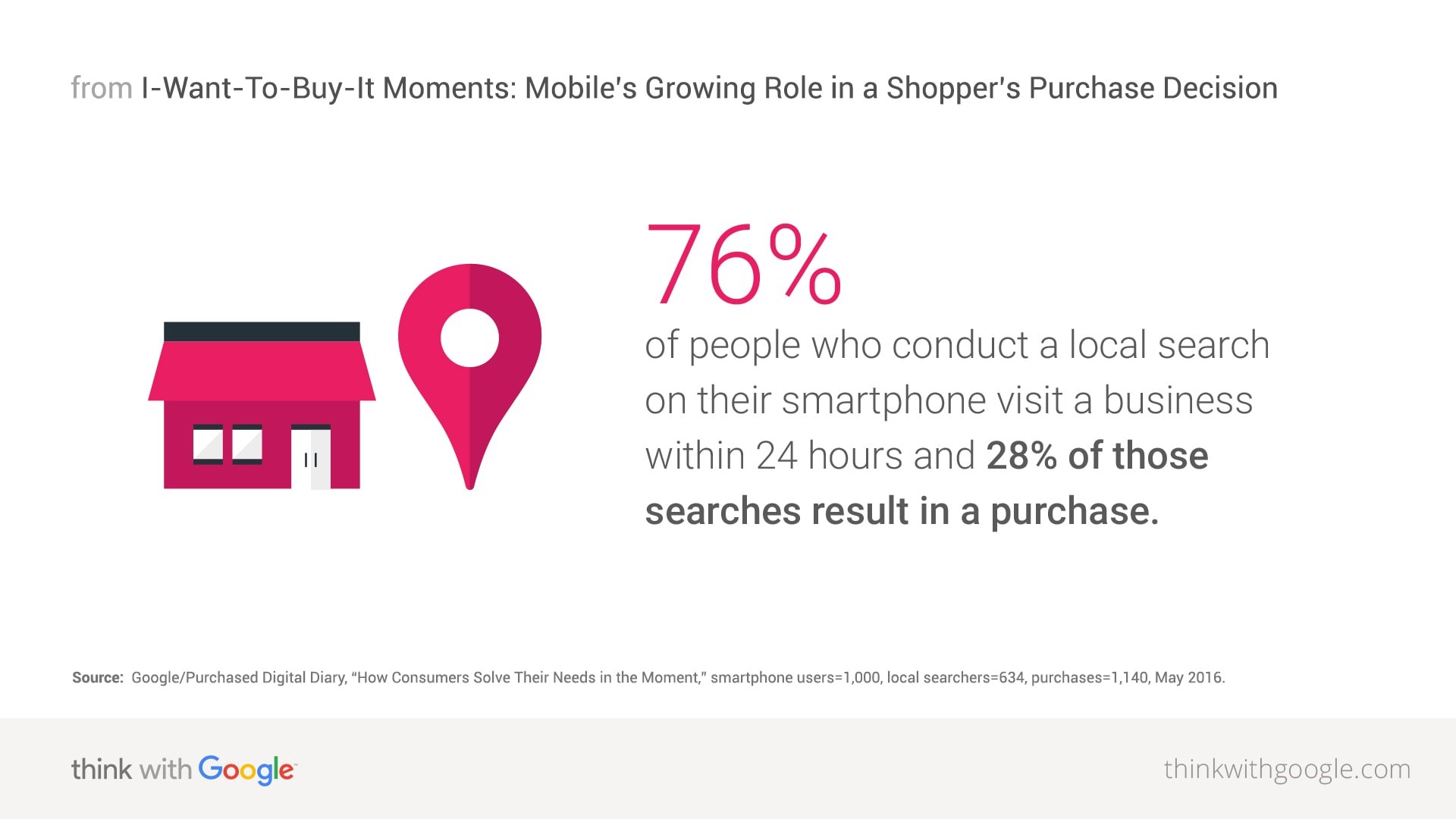 Capitalising on the Christmas shopping season
Christmas is coming, which means more and more people will be looking to do their Christmas shopping and many will be looking to do their buying as locally as possible and supporting their local shops.
If you have a complete Google My Business profile, when searching on Google your listing will appear, showing where you're located, directions and your website address.
It also allows you to promote season-specific Christmas offers, promotions and products to your customers without needing to invest any money.
But Google My Business can offer so much more
That's far from all Google My Business can do for you, it also allows you to increase one of the most invaluable resources that any business can have - engagement.
Google users will be able to "follow" your business, interact with you, as well as leave important reviews on your service or products for other customers to see and encourage them to visit or buy from you.
From your point of view, Google My Business also allows you to tailor individual promotions and this allows you to develop customer loyalty and brand identity for free.
A Google My Business profile can also help users see that your business is vibrant and busy. When a profile is totally empty it gives users the impression that your business is either stagnant or closed. Neither of these two things are helpful for boosting engagement.
A Google My Business profile can help you to share your successes with your local customers.
How do you make the most of Google My Business?
It's an excellent promotional tool for all manner of local shops and businesses, and there's only one tip you need to remember in order to maximise it's potential - fill in every detail that you can.
Make sure every aspect of your My Business profile is accurate and current, this includes your website link, contact details, shop photos and any seasonal promotions if you're to maximise on the platform's potential.
Just a few minutes spent creating your account and ensuring your details are accurate and up to date can offer your retail outlet or business many benefits in return.
Multichannel retailing the smart way
Giving your customers multiple ways to shop doesn't mean having to manage several points of sale software or multiple systems or unnecessary duplication.
ShopTill-e, a seamless approach to manage and sell in-store, sell online, sell on Internet marketplaces and sell on social media.
Make selling multichannel easy and efficient with the all-in-one retail platform that includes cloud ePOS system and online shop builder that syncs seamlessly, keeping all your products and inventory management constantly updated in real-time, so where ever you sell, you stay knowledgeable about what's selling, where and when.
Start your free 14 day trial or book your personalised demo.